ClassicBronze.com Proudly Presents
Wickenburg Arizona Frederic Remington Sculpture Installation - June 2010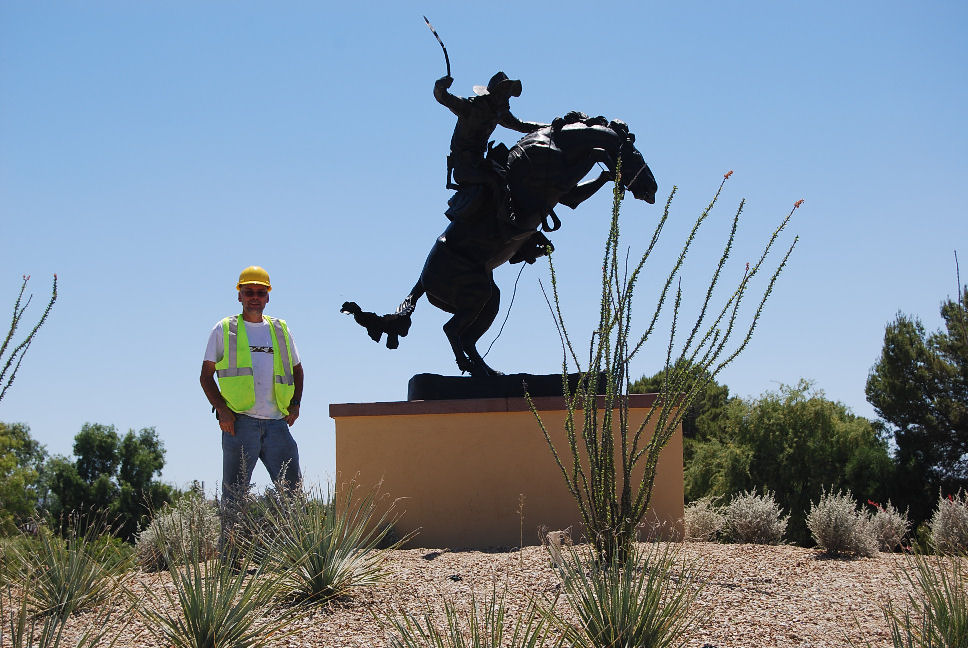 "Frederic Remington Heroic Bronco Buster and Rattlesnake"
The following pictures document the installation of four larger then life bronze sculptures for the town of Wickenburg, Arizona. The Frederic Remington Bronco Buster (8.5 feet) and Rattlesnake were installed in June of 2010 within the two round-abouts for the town bypass. In addition two Rearing Stallions (55 inches) were installed within the town limits.
"Installation by Munyon and Sons"
---
---
1

2

3

4

5

Handling and Installation Equipment
1

Monumental Rearing Stallion

2

3

4

5
---
---
---
---
Old Glory Antique Marketplace                The Four Winds Collection (New Address)
Booth C-1, Four Winds Collection             P.O. Box 404
5862 Urbana Pike                      or     Monrovia, Maryland 21770-0404
Frederick, Maryland 21701                    

---
For order information send email to: Four Winds Collection
---
Four Winds Home Page | ClassicBronze.com Home Page | |Order Information

Last Update 08/16/2012

© 2012 The Four Winds Collection