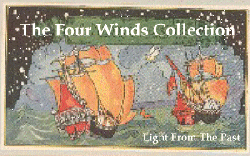 CONSIGNMENTS OR CLASSIFIED
---
Consign or advertise your anitques and collectibles for a very reasonable rate. We will accept most items for consignment or classified, however no Beanie Babies, Precious Moments, Department 56, collector plates, Franklin Mint and many item made for the collectible market.
Return to Bronze Home Page
Return to Main Consignment Page
Consignment-Richard Stone Reeves
---
---
LOT DESCRIPTION:
We are proud to offer the following original bronze sculptures in the "Neo-Classical" style by a California based artist. Some of the pieces are ready for immediate shipment or within 30 days. Shipping and handling charges will be based on shipment from California.
---
---
---
We will also be adding a couple of other artist for your consideration.
The items on this page are consigned or are paid classified advertisements.
For more information send email to: Four Winds Collection
---
---
TERMS AND CONDITIONS FOR CONSIGNMENTS
Four Winds Collection is acting as an agent for the seller and is not responsible for any errors or omissions in the description of the items. Our policy is to handle all the financial parts of the transaction. The purchaser will also pay for the shipping cost. The seller of the the item (not Four Winds Collection) will be responsible for shipping the item to the purchaser unless we have the item in our possession. The purchaser has three days (on shipped items) to accept the items as describe before any funds will be sent to the seller minus our consignment fee. If an item is returned the seller will be responsible for the return shipping cost and half the consignment fee. All shipping will be insured and any claims will be handled by the shipper of the item. All claims must be settled with confirmation to Four Winds Collection before we will distribute any funds. Add seven business days for personal checks to clear before shipment of items.
All S&H charges are estimates based on shipment within contiguous U.S.A and include insurance. Double S&H for all other locations. Some items are too large for shipment and will be the responsibility of the purchaser to arrange for pickup.
---
---
Four Winds Home Page | Bronze Page | Sports Page | Photographs Collectibles | Other Collectibles| Ordering Information
---
Last Update 03/27/2006

© 1996-2006 The Four Winds Collection